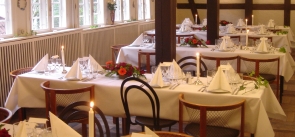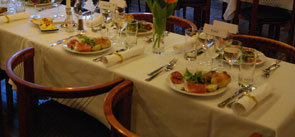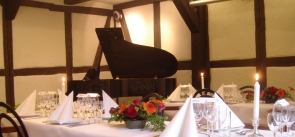 Admiral Gjeddes Gaard is the perfect historic spot for your private parties such as chistenings, birthdays, weddings, anniversaries, christmas parties, summer parties or what else needs celebrating.
We can cater for up till 55 guests at sit-down dinners in Holbergsalen and up till 36 guests in Digterkroen.
We always offer you the perfect solution. Bring your own food and drink or let us cater for you.