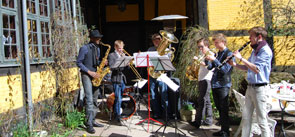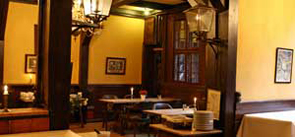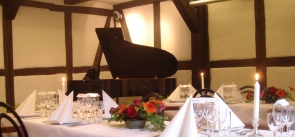 Having your funtion at Admiral Gjeddes Gaard  gives you an unique experience:
A historic place with a special atmosphere.
Private rooms closed off from the public.
Exclusiveness - we only have one funtion at a time.
Flexible, dedicated and personal service.
Catering can be ordered by us from a number of recommended caterers or you can make your own arrangements.
Possibility of entertainment such as historic lectures on Admiral Gjeddes Gaard/the neighbourhood/Copenhagen or wine/beer/whiskey/champagne or chocolate tastings - and just outside our gates is of course Copenhagen itself with all it has on offer.
We can cater for:
Up till 55 persons at sit-down dinners.
Up till 200 persons at receptions (standing).